Upcycle Your Waste
Introduction of circular business cases to transform company waste into resources is a key enabler for the transition to a circular economy. Circular measures like re-design of products and processes and green procurement bring EU companies economic benefits of 3–8% of annual turnover. SMEs in particular experience difficulties in adopting circular practices, due to limited organisational, technical and financial capacity. Only 25% of SME waste is currently repurposed. There is growing demand from SMEs for: •Knowledge of their waste streams and corresponding circular business cases •Demonstrated solutions and tools to improve resource efficiency •Better cooperation among companies to organise sufficient scale and develop processes to upcycle waste •Local authorities and business park managers can enable SMEs at local level to join this transition by facilitating SMEs to build their knowledge base, get organised & incorporate circular business cases and waste processing practices. The objective of Upcycle Your Waste is to accelerate the adoption of circular business cases by SMEs that transform waste flows into resources at local level. We aim to achieve this by developing and introducing knowledge, tools and facilities that enable SMEs and local authorities to make this transition.

Kent REVS up for Cleaner Air
As part of our desire to help the transition to cleaner, greener transport infrastructure, Kent County Council have secured £1.5M of Highways England funding to operate a two-year electric van scheme for businesses. The 'Kent Realising Electric Vans Scheme' is one action that we hope will help reduce emissions across the strategic road network by encouraging business fleets to switch to electric. The scheme is planned to launch from September 2020 and will be available to any Kent (and Medway) business who would like to 'try for free' an electric van for up to two months. This will be operated by the specialist team at Kent Commercial Services and will eventually lead to a range of 50 electric vans for trial throughout the county. The aim is that more businesses will be more likely to convert their fleets to electric if they have an opportunity to try these vans for an extended period, before committing to a purchase or long term lease. This will be included under our existing Low Carbon Kent business offering through the LoCASE project. There has also been some capital made available to expand the electric vehicle charging infrastructure in Kent and we are working closely with partners on installing further chargers at suitable locations across Kent.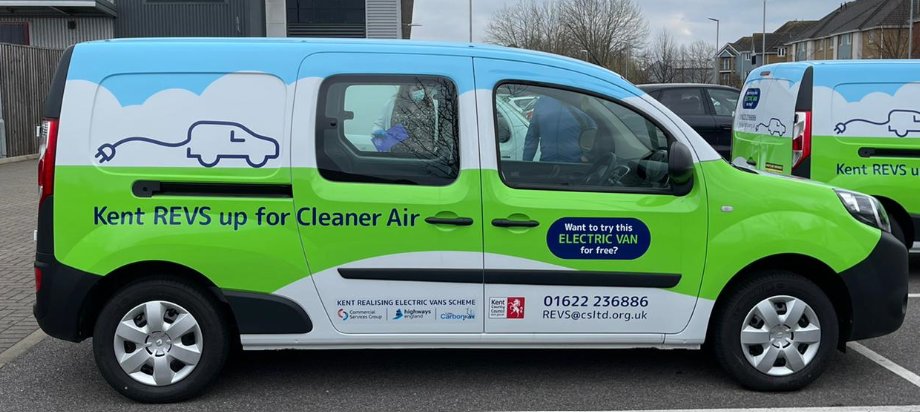 Inn2POWER Project
Inn2POWER is a four-year Interreg project of eleven partners from the five leading offshore wind clusters in the North Sea Region – Denmark, United Kindom, Germany, Belgium and the Netherlands. The aim is to expand the capacity for innovation and to improve access to the offshore wind industry for small and medium enterprises (SMEs) by connecting offshore wind businesses in the North Sea Region. Objectives •Strengthening North Sea Region offshore wind clusters •Supporting SMEs to collaborate and enter new markets •Developing innovative concepts for port and harbour logistics •Facilitating access to test and demonstration facilities •Improving the skills and availability of personnel We're into the last year of delivery so seeking a big push on recruiting interested firms for development support, international collaboration and exposure to new markets and opportunities! Get in touch!